Louis Bindernagel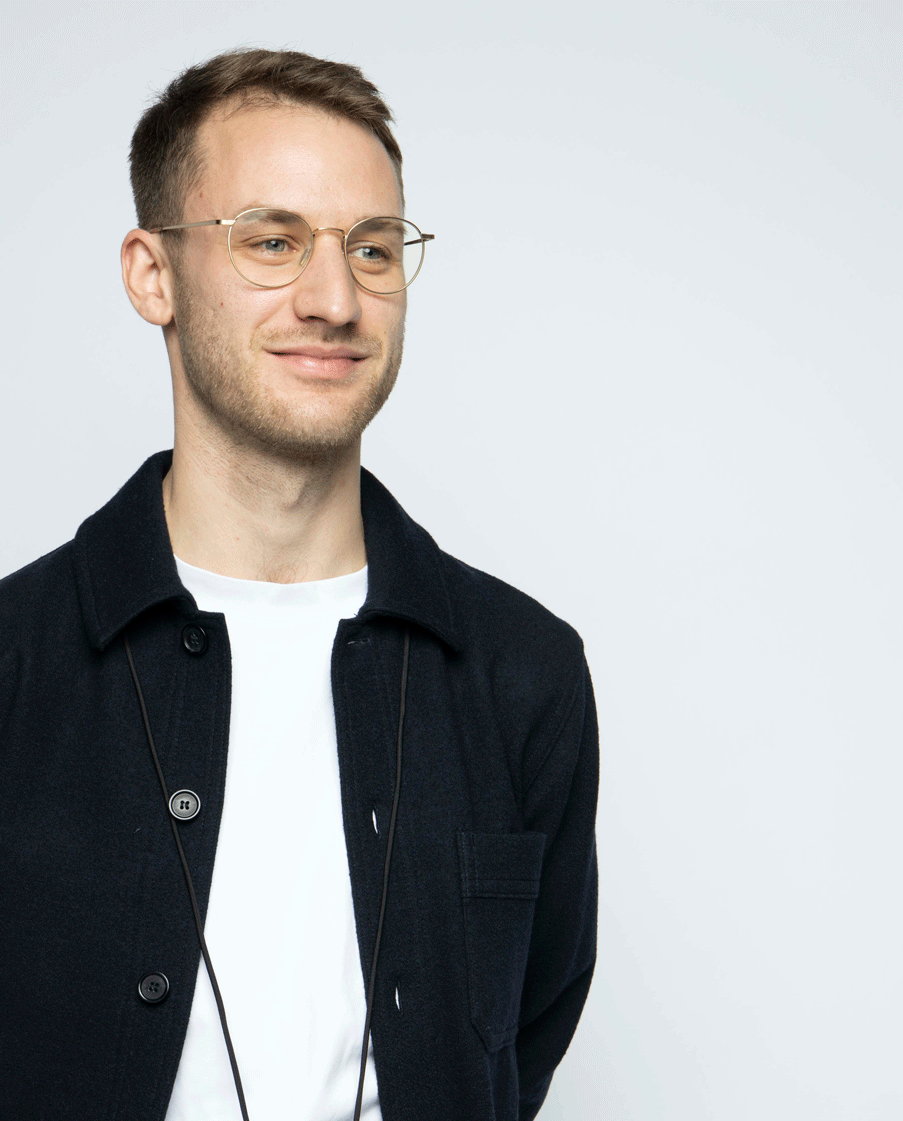 louis@brunowindt.com
@brunowindt

+4915756020984
PRESS
At the beginning of my product design studies at the HFBK Hamburg, I learnt what design means to me - challenging myself and questioning how our society acts. After transferring to UDK Berlin in 2015, I deepened this interest and further developed my profile. I quickly realised that I was less interested in classic product design and more interested in new forms of design such as social design. I experimented with this in various projects. Since it is important to me to include the cultural aspect of societies in my projects, I decided to do an Erasmus in Israel/Palestine - a place that corresponds to a cultural melting pot and has changed my view of humanity permanently. I did my compulsory internship with the designer Dave Hakkens with his project Precious Plastic. I was instrumental in developing the fourth version of this project and decided to extend my period from six months to over a year. During this time I was able to build up a large network in the sustainable design scene and deepen projects. After the internship, I took a break from my studies to gain independent experience for my work. Together with the designer Laura Laipple, I developed a concept for a project workshop with refugees on the Greek island of Samos. The focus of this workshop was on the use of recycled plastic as a free resource. This project was in line with the philosophy of "empowerment through creation" and placed great emphasis on empowering people to find their own solutions to their problems. Due to Covid-19, we, unfortunately, had to interrupt this project. In the following months, however, we continued to work on this issue and, among other things, founded a non-profit association that enables innovators to realise social and sustainable projects. With this association, we turned the project Re.Works into reality, which the very same approach to the project on Samos. Together with refugees, we are building a workshop in Greece that uses recycled material as a free resource. I used the last semester to complete my degree with the project idea "The Whole Earth Project". An attempt to combine my experience and understanding of design in a project. A tool for independent self-help.
2022
Freelancer at
Studio Lukas Wegwerth
Berlin, Germany
2021-2022
Tutor project-workshop
University of Arts
Berlin, Germany
2021
Project manager of Re.Works
Ioannina, Greece
2021
Residency
Opolab
Porto, Portugal
2020
Freelancer at
Habibi.works
Workshopleader metal/wood
ioannina, greece
2020
Residency
Overbeck Gesellschaft
Lübeck, Germany
2020
Founding member of not for your distinction e.V.
Berlin, Germany
2018-2020
Internship and freelance work
Precious Plastic
Fixing#Fashion
Dave Hakkens
Eindhoven, The Netherlands
2017-2018
Shenkar College
Exchange semester in Industrial Design
Tel Aviv, Israel
2015-2022
University of Arts Berlin
Bachelor in Product Design
Berlin, Germany
2014-2015
HFBK Hamburg
Product Design
Hamburg, Germany